1,200,000 sqm of attractive industrial park for the value chain surrounding the Morrow giga battery factory
Register your interest
Longum
Longum, a 1,200,000 sqm forested area, sits strategically across the highway from the Gigafactory. This proximity will help potential businesses who wish to co-operate with Morrow Batteries to do so easily and more effectively. Longum is well suited for power- and area-intensive industries. Offering large plots with close proximity to power lines, port, rail as well as Southern Norway's central hubs, Longum is a favorable starting point for the development of industrial activities. Longum is owned by Repstad Group, which is in turn backed by solid owners, ready to contribute their experience and know-how in both planning, zoning and construction.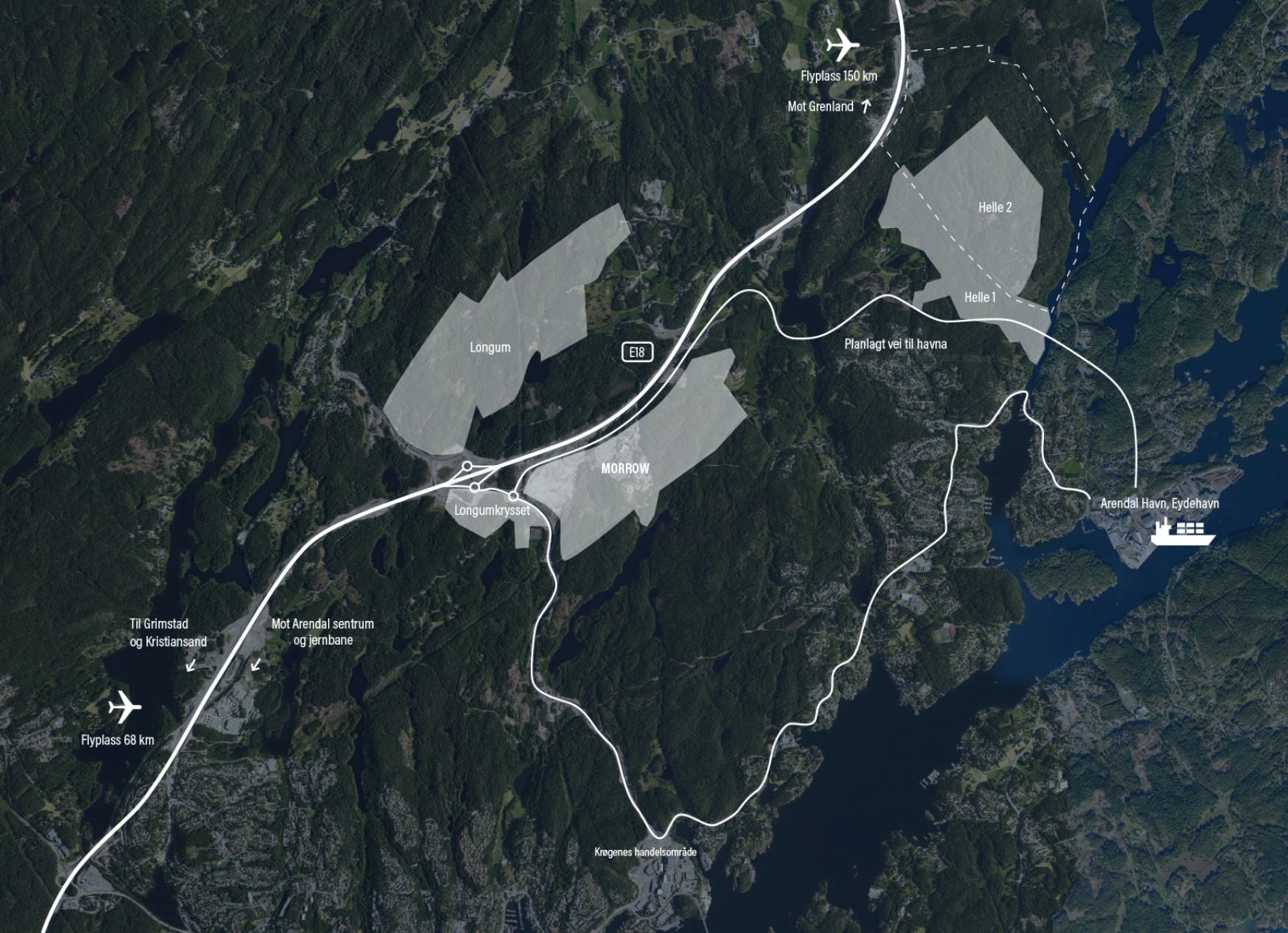 Concept
Longum is located in beautiful forest terrain, and our goal is to develop industry in coexistence with nature. This means prioritizing the environment and putting sustainability in the driver's seat when developing industry for the battery value chain. Longum will be an area for green industry, founded on the principles of the circular economy and mutual utilization of resources. The companies within the park will work together for a sustainable and responsible production, where one company's waste product can provide important raw materials for the next.
Eyde Material Park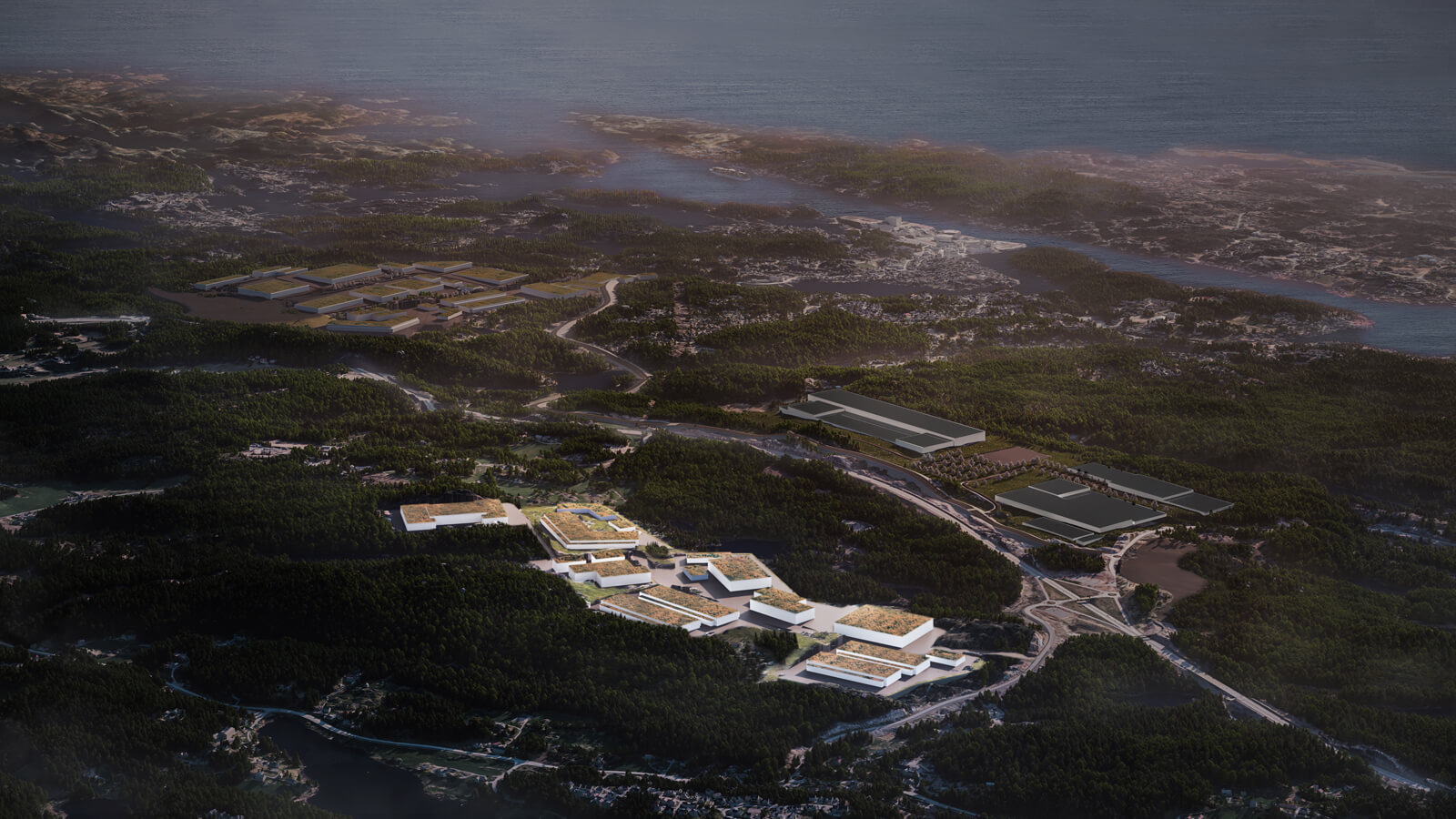 Eyde Material Park consists of four areas prepared for green and sustainable industries. The park surrounds Eyde Energy Park, where Morrow's battery Gigafactory is being developed. Longum, Longumkrysset, Helle 1 and Helle 2 make up a total of 1,800,000 sqm. A new road leading to nearby Port of Arendal Eydehavn will support the use of autonomous transportation vehicles, allowing for a direct and efficient transport to important markets woldwide.